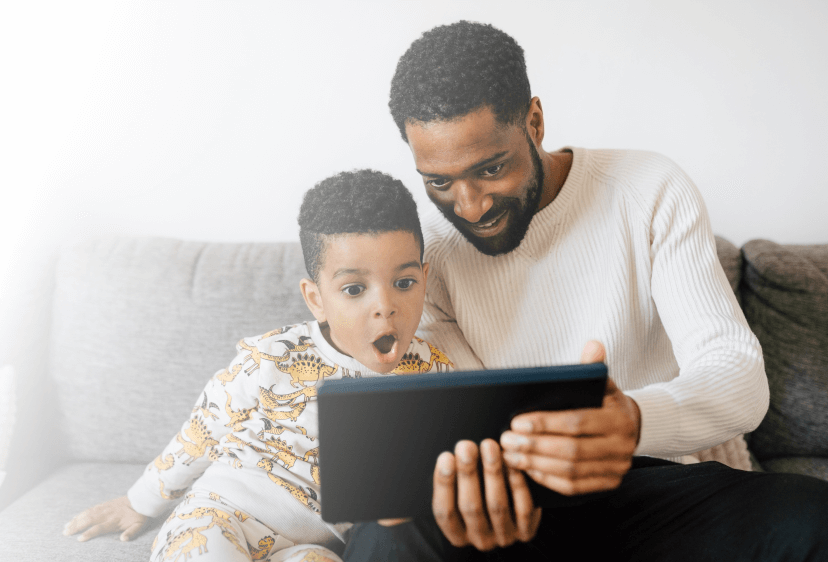 HughesNet is America's
#1 choice for satellite Internet
Live where you love and stay connected
What makes HughesNet different?
We're glad you asked
HughesNet delivers fast Internet that's powered by our network of high-capacity satellites,
including EchoStar XIX and EchoStar XVII, which use innovative JUPITER high-throughput technology to optimize
speed and performance.
Every plan comes with:
Fast speeds
No matter which plan you choose, get 25
Mbps download and 3 Mbps upload speeds so you can do all the things you want online.
No Hard Data Limits
If you exceed your plan data, we won't cut you off or charge you. You'll stay connected at lower speeds until the next billing cycle.
Built-in Wi-Fi
With HughesNet, you'll get the latest Wi-Fi standards and technology to deliver fast, secure wireless connectivity in your home.
How HughesNet works
HughesNet plans range in data and are measured in gigabytes (GB). Choose a plan with more GBs for a household with multiple users and devices. If you don't get online very often, opt for a plan with fewer GBs.
Data speed is represented by Megabits per second (Mbps) and measures how fast you upload or download data. The higher the Mbps, the faster the connection. All HughesNet plans come with the same satellite Internet speed of 25 Mbps.
What else do I get with HughesNet?
Check out the exciting features you get when you choose HughesNet.
Affordable service
HughesNet brings you affordable high-speed Internet wherever you live.
Upgrade anytime
No matter which plan you choose, you can upgrade or downgrade at any time. Just give us a call!
Video Data Saver
Watch 3x more video with the HughesNet Video Data Saver feature.
Bonus Zone
With the Bonus Zone you get 50 GB per month of additional data to use during off-peak hours (2am–8am).
Data Tokens
If you exceed your plan data, you can purchase Data Tokens for additional data and restore your service to full speed.
I still have questions. What next?